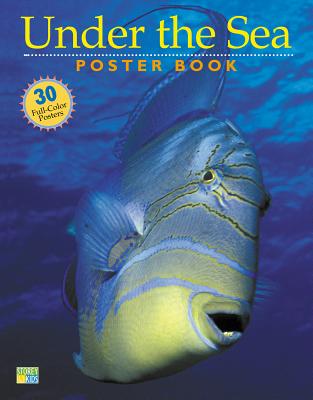 Under the Sea Poster Book (Paperback)
Storey Publishing, LLC, 9781580176231, 64pp.
Publication Date: December 1, 2005
* Individual store prices may vary.
Description
Bring home the magical experience of a child's first trip to the aquarium. These 30 full-color posters feature stunning photographs of a variety of exotic sea life, including waddling rockhopper penguins, dolphins, sea otters, and the elusive leafy sea dragon. Encouraging kids to learn more about their favorite underwater creatures, the back of each poster includes fascinating facts and exciting animal profiles. Tack all your favorites on the wall and create an enticing aquatic panorama. 
About the Author
Storey Publishing, located in North Adams, Massachusetts, specializes in books on natural health and wellness, farming and sustainable living, food, gardening, crafts, nature and outdoor living, and children's activity books. Find out more at www.storey.com.