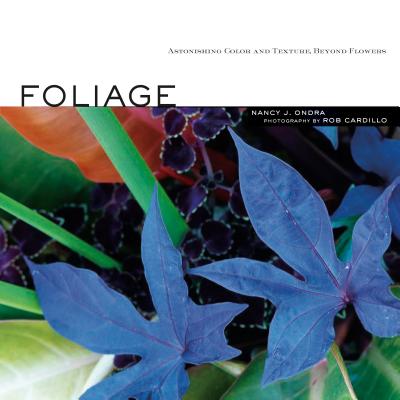 Foliage (Paperback)
Astonishing Color and Texture Beyond Flowers
Storey Publishing, LLC, 9781580176484, 304pp.
Publication Date: April 15, 2007
* Individual store prices may vary.
Description
Framing the edges of a peaceful garden retreat or serving as a background color to make your flowers stand out, foliage is an important part of any well-thought-out planting. In this fun and informative guide, Nancy J. Ondra shows you how to use foliage plants to add drama and structure to your landscape. Ondra's approachable and easy-to-follow advice, along with Rob Cardillo's stunning photography, will inspire you to employ foliage to transform your outdoor world into a dazzling mixture of colors, shapes, and textures.
About the Author
Nancy J. Ondra, author of Container Theme Gardens, is a garden writer and editor as well as the former owner and operator of a small rare-plant nursery. She is the author or co-author of a dozen gardening books, including Foliage (winner of the 2008 Book Award from the American Horticultural Society), The Perennial Gardener's Design Primer (winner of a 2006 Silver Award from the Garden Writers Association), Five-Plant Gardens, The Perennial Care Manual, Fallscaping, and Grasses. She currently gardens in Bucks County, Pennsylvania, and blogs at www.hayefield.com.
Rob Cardillo has been photographing gardens, plants, and the people who tend them for more than 20 years. A former director of photography at Organic Gardening, he now works for publishers, horticultural suppliers, and landscape designers throughout the United States. Visit him at www.robcardillo.com.
Praise For Foliage: Astonishing Color and Texture Beyond Flowers…
"Nancy J. Ondra's new book … is a great marriage of plant expertise, easy-to-understand prose and heart-stopping, gorgeous photographs by Rob Cardillo. As I flipped through the pages of my copy -- which I had waited for anxiously -- I realized that I would never look at foliage in the same way. " —Chicago Sun-Times
"Ondra [has] armed me with a wealth of information and stunning visuals, making it easy to step out of my comfort zone and take the garden to another dimension." —Chicago Sun-Times
"Chock-full of color photographs, "Foliage" shows the palette of possibilities available." —Las Vegas Review-Journal
"Foliage is a must-have book for anyone who wants to expand their horticultural horizons!"
or
Not Currently Available for Direct Purchase