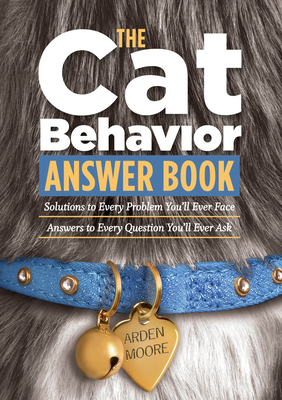 The Cat Behavior Answer Book (Paperback)
Solutions to Every Problem You'll Ever Face; Answers to Every Question You'll Ever Ask (Answer Book (Storey))
Storey Publishing, 9781580176743, 326pp.
Publication Date: July 1, 2007
Description
Cats are lovable, funny, attentive listeners, and wonderfully cuddly. They can also be tenacious, persnickety, and maddeningly aloof. Arden Moore explains the mysteries behind your feline friend's thoughts and actions, from that inexplicable fascination with catnip to kneading blankets, chasing mice, and dozens of other complexities of cat behavior. With a handle on what's behind your cat's quirky personality, you'll be able to maximize quality time with the fuzziest member of the family.
Advertisement