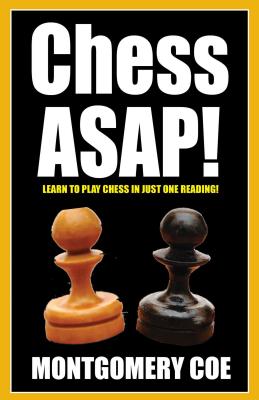 Chess Asap! (Paperback)
Cardoza Publishing, 9781580423694, 168pp.
Publication Date: July 3, 2018
* Individual store prices may vary.
Description
Readers learn how to play and win at chess ASAP This easy-to-read primer shows, step by step, all the information readers need to sit down and play chess ASAP Everything necessary to play the game is contained here--the rules of play, how to set up the board and move the pieces, plus chess notation (it's easy ), speed chess, competing in tournaments for cash and prizes and becoming a rated chess player. Fifteen power-packed chapters and 135 chess diagrams cover everything--from the most effective opening moves and why they're the best plays to make, to traps and tactics for capturing pieces, to the strategies players need to checkmate opponents. Avery Cardoza reveals the secrets of smart chess play including clever ways to save hopelessly lost games, and talks about his adventures playing--and beating--New York City chess hustlers, and taking on the U.S. Chess Champion in a prearranged match. Readers can pick up this book now and get ready to enjoy the wonderful game of chess.
About the Author
Avery Cardoza, a New York City high school team chess champion and a speed chess "monster," is a million-selling author of over 50 how-to gaming books. He is the founder of Cardoza Publishing, whose popular line of chess books have sold more than five hundred thousand copies worldwide.
or
Not Currently Available for Direct Purchase