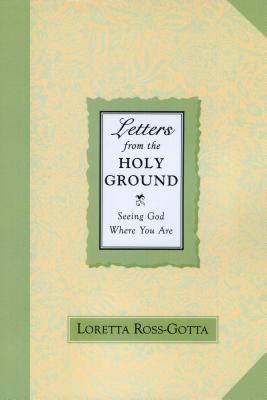 Letters from the Holy Ground (Paperback)
Seeing God Where You Are
Rowman & Littlefield Publishers, 9781580510844, 296pp.
Publication Date: October 1, 2000
* Individual store prices may vary.
Description
Lively essays of spiritual guidance tell the story of a woman's journey into solitude. With an earthy spirituality grounded in everyday family life, the author explores what it means to live a devout and holy life in our time. This is an engaging testimony to the compelling presence of God by a genuine Christian mystic. Reading Letters from the Holy Ground is learning to see God in all things. Building on the insight that we are all platforms for the dancing God, this book invites us to be liberated by beauty and holiness. It is that presence of God which makes every place holy. Letters from the Holy Ground surprises and delights, encourages and uplifts, leading us to see with new eyes that holiness is all around.
About the Author
Loretta Ross-Gotta lives in Kansas where she directs The Sanctuary, an ecumenical center for prayer. A Presbyterian clergy woman, she has served churches of several denominations and has been a hospital chaplain.