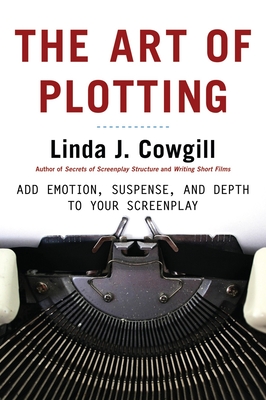 The Art of Plotting: How to Add Emotion, Excitement, and Depth to Your Writing (Paperback)
How to Add Emotion, Excitement, and Depth to Your Writing
Back Stage Books, 9781580650700, 192pp.
Publication Date: January 8, 2008
Description
The Art of Plotting is a complete, clear guide to creating compelling plots for film. Integrate plot, characterization, and exposition to make stories real. Learn with examples from new and classic movies examine great plots in action. Plot must be as much about the emotions of the characters as it is about the events of the story. That's the message of The Art of Plotting, which teaches screenwriters how to integrate plot, characterization, and exposition to make stories compelling. Using examples from recent and classic movies, author Linda J. Cowgill demonstrates how the plot springs naturally from the characters--and how that technique makes audiences connect with the story on a more intimate level. Examples include American Beauty, Shakespeare in Love, Erin Brockovich, Spider-Man, Chinatown, Jaws, and more. Easy exercises reveal common plot problems and help writers overcome them. Clear and easy to understand and to use, The Art of Plotting shows exactly how great plotting evolves from characters caught in life-changing conflicts--and how to create great plots driven by that idea.
About the Author
Linda J. Cowgill, author of Writing Short Films and Secrets of Screenplay Structure, currently heads the screenwriting department at the Los Angeles Film School. She has written for film and television, and taught at the American Film Institute, Loyola Marymount University, and the Boston Film Institute. She has presented The Art of Plotting seminar in Los Angeles, New York, and Miami.
Advertisement