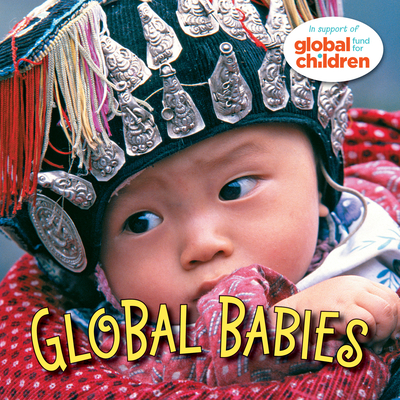 Global Babies (Board Books)
Charlesbridge Publishing, 9781580891745, 18pp.
Publication Date: July 1, 2007
Description
Appealing photos of babies from seventeen cultures around the globe are woven together by simple narration. GLOBAL BABIES presents children in cultural context. Diverse settings highlight specific differences in clothing, daily life, and traditions, as well as demonstrate that babies around the world are nurtured by the love, caring, and joy that surround them.
About the Author
The Global Fund for Children is a nonprofit organization committed to advancing the dignity of young people around the world. The GFC pursues this mission by making grants to innovative community-based organizations and by developing books that celebrate our global society. GFC books include WHAT WE WEAR, OUR GRANDPARENTS, and FAITH. Please learn more at www.globalfundforchildren.org.
Advertisement