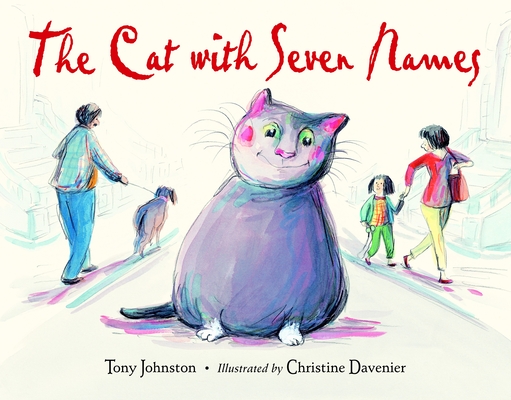 The Cat with Seven Names (Hardcover)
Charlesbridge Publishing, 9781580893817, 40pp.
Publication Date: August 1, 2013
Description
In a busy urban neighborhood, six very different individuals who don t know each other have something in common: they all relish the companionship of a friendly cat that roams the area. From a librarian to a homeless war veteran to a little girl who's just moved in, this cat makes everyone's world a little brighter, a little less lonely.
Each neighbor is unaware of the cat's visits with everyone else, so he goes by many different names: Stuart Little, Dove, Placido the cat answers to them all. Only when a near-accident threatens the cat does everyone learn his true identity and owner. In learning about each other, the people in the neighborhood come together as a community.
THE CAT WITH SEVEN NAMES is a heartfelt story that reflects the need and desire of all people to be a part of a community, to have a connection with someone or something be it animal or human. Told from the perspective of each of the six neighbors, Tony Johnston introduces point of view to readers of all ages, while Christine Davenier's loose watercolor illustrations beautifully depict the diversity of the world around us.
About the Author
Tony Johnston is the author of over 100 books for children, including THE HARMONICA and THE BARN OWLS. She lives in California.
Advertisement