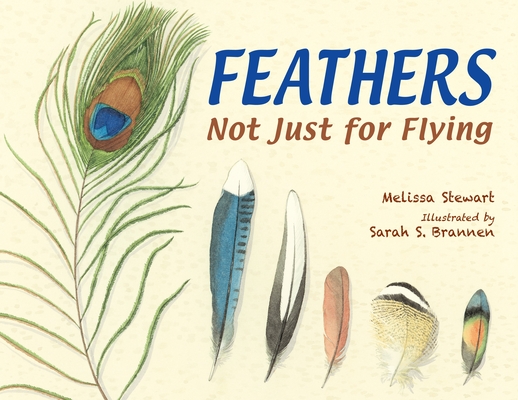 Feathers: Not Just for Flying (Paperback)
Not Just for Flying
Charlesbridge Publishing, 9781580894319, 32pp.
Publication Date: February 25, 2014
Description
Young naturalists meet sixteen birds in this elegant introduction to the many uses of feathers. A concise main text highlights how feathers are not just for flying. More curious readers are invited to explore informative sidebars, which underscore specific ways each bird uses its feathers for a variety of practical purposes. A scrapbook design showcases life-size feather illustrations.
About the Author
Melissa Stewart is the award-winning author of more than one hundred fifty science books for children. She holds degrees in biology and science journalism. Recent books include No Monkeys, No Chocolate; Under the Snow Tree (Peachtree, 2009); and the A Place for series (Peachtree). She lives in Acton, Massachusetts.
Advertisement