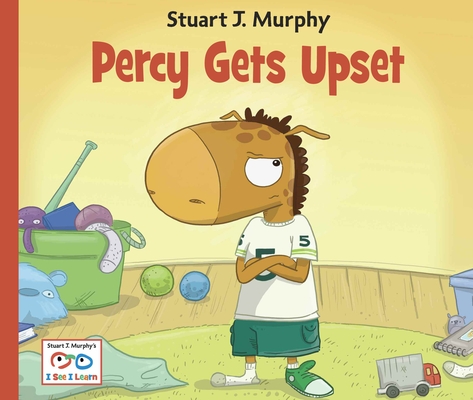 Percy Gets Upset: Emotional Skills: Dealing with Frustration (Hardcover)
Emotional Skills: Dealing with Frustration
Charlesbridge Publishing, 9781580894609, 24pp.
Publication Date: February 1, 2011
Description
Sometimes Percy gets upset. He scowls and stamps his feet. But when he learns to take a deep breath, count to ten, and talk about his feelings, he can calm down. When Percy's not upset, he can have fun again For happier, healthier, more confident children Part of the sixteen book I SEE I LEARN(R) series for happier, healthier, more confident children.
About the Author
Stuart J. Murphy, author of the award-winning MathStart books (HarperCollins), has developed a new series for Charlesbridge: I See I Learn(R). The I See I Learn(R) books feature simple stories and visual learning strategies to help young children learn important social, emotional, health and safety, and cognitive skills. Stuart, a visual learning specialist, has also served on the authorship teams of a number of major educational programs. A graduate of the Rhode Island School of Design, Stuart and his wife, Nancy, live in Boston, Massachusetts, near their children and three grandchildren, Jack, Madeleine, and Camille.
Advertisement