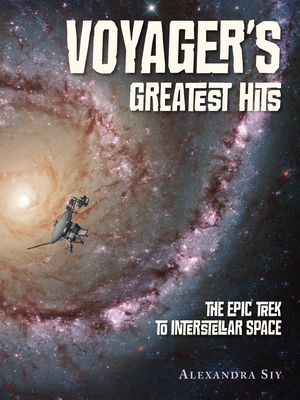 Voyager's Greatest Hits: The Epic Trek to Interstellar Space (Hardcover)
The Epic Trek to Interstellar Space
Charlesbridge Publishing, 9781580897280, 80pp.
Publication Date: June 13, 2017
Description
2017 marks the 40th anniversary of the Voyager mission as the twin space probes that traveled to Jupiter, Saturn, Uranus, and Neptune, now journey beyond our solar system into interstellar space, where no probe has ventured before. Learn the fascinating story of the scientists, how the Voyager probes work, where the probes have been and what they've seen, and what they carry on board--including the Golden Record, a recording of sounds and images about life on Earth. Critically acclaimed science writer Alexandra Siy chronicles the ongoing saga of the Voyagers in a lively story full of nail-biting moments, inspiring scientists, and incredible NASA images.
About the Author
Alexandra Siy is the author of several science books for children, including Spidermania: Friends on the Web (Holiday House), Cars on Mars: Roving the Red Planet, and Mosquito Bite, recipient of the Orbis Pictus Honor Award. She is also a regular contributor to The Nonfiction Minute.
Advertisement