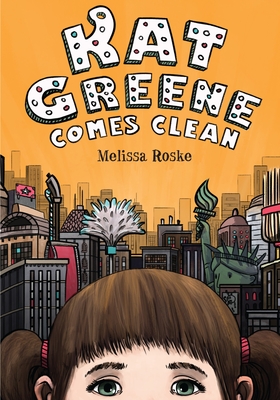 Kat Greene Comes Clean (Hardcover)
Charlesbridge Publishing, 9781580897761, 224pp.
Publication Date: August 22, 2017
Description
Kat Greene lives in New York City and attends fifth grade in the very progressive Village Humanity School. At the moment she has three major problems--dealing with her boy-crazy best friend, partnering with the overzealous Sam in the class production of Harriet the Spy, and coping with her mother's preoccupation with cleanliness, a symptom of her worsening obsessive-compulsive disorder.
About the Author
Melissa Roske grew up in New York City. Her career began as a journalist in Europe before taking a job as an advice columnist for Just Seventeen magazine in London, where she answered hundreds of letters from readers each week. (Her column was called "Life Sucks," but it was Melissa's job to insist it didn't.) After returning to New York, Melissa contributed to various books and magazines, chose jokes for Reader's Digest and also became a certified life coach. Kat Greene Comes Clean is her debut novel.
Advertisement