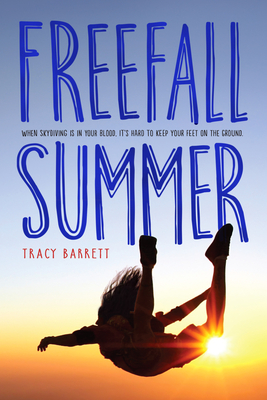 Freefall Summer (Hardcover)
Charlesbridge Teen, 9781580898010, 272pp.
Publication Date: April 3, 2018
* Individual store prices may vary.
Description
Sixteen-year-old Clancy Edwards has always been "the good girl." Ever since her mother died in a skydiving accident when Clancy was young, Clancy's father has watched her like a hawk. Between her dad's rules and her boyfriend's protectiveness, she's longing for an escape this summer. Then she meets Denny. Denny is a new skydiving student and college freshman. Clancy lets Denny think they're the same age--and that she's old enough to make decisions for herself. But the lies snowball, relationships are damaged, and suddenly Clancy isn't the person she wants to be. If only making choices were as simple as taking a leap out of a plane. Before Clancy can make things right, one last act of rebellion threatens her chance to do so--maybe forever.
About the Author
Tracy Barrett is the author of more than twenty books for children and young adults, as well as being a scholar and professor. Her fiction titles include Anna of Byzantium (Penguin Random House), The Stepsister's Tale (Harlequin Teen), and the middle-grade series The Sherlock Files (Henry Holt). She knows more about ancient Greece and Rome and the European Middle Ages than anyone really needs to know, can reads lots of dead languages, and used to jump out of airplanes. She lives in Tennessee with her husband (also a former skydiver) and two Cavalier King Charles Spaniels.