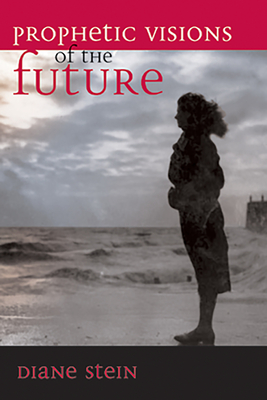 Prophetic Visions of the Future (Paperback)
Crossing Press, 9781580910460, 240pp.
Publication Date: August 26, 1999
Description
We all want to know what will happen to the earth and to those who come after us, our children and our grandchildren. Diane, seeking an answer, has gone to women visionaries and seers: women who channel the future and those who bring it to life in their writings. This is the time, Diane avers, for women to define what needs to be changed and begin to do the work. By women's power of thought and creation, we together can make a better world.
About the Author
DIANE STEIN is a popular and acclaimed healer and the best-selling author of Essential Reiki and 25 other books in the fields of metaphysical healing, women's spirituality, and alternative health. She lives and teaches in Florida. THE AUTHOR SCOOP Read any good books lately?My favorite reading is science fiction, there are new good books coming out every day. Look at Sharon Shinn, Tamora Pierce, Ann Bishop, and so many more talented women fiction writers.If you had to boil your book's message down to one sentence, what would it be?Serve the Light, trust the Light, make a difference in the world with who you are and what you do. What are you working on now?I prefer to keep future books a secret until they are finished. No one will know until the manuscript is mailed in.Do you eat your vegetables?I have been a vegetarian since 1983. I do eat my vegetables.If you had a superpower, what would it be?Wonder Woman, of course.How long did it take you to write this book? I have been working with herbs for over 35 years, so you could say it took that long to write it."
Advertisement