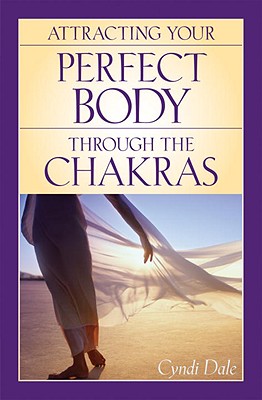 Attracting Your Perfect Body Through the Chakras (Paperback)
Crossing Press, 9781580911740, 138pp.
Publication Date: March 1, 2006
Description
Best-selling author Cyndi Dale shows how to analyze your chakras-the body's centers of energy-to identify your personality type and achieve your ideal body. For each of the 11 types, she suggests complementary lifestyle habits to produce perfect physical and spiritual health.An interactive guidebook to understanding chakras and how to use them to improve your physical health and self-image.Details 11 major chakra body types with ideas for diet, exercise, style, attitude, and spiritual principles tailored to each type.Dale's books have sold more than 100,000 copies.
About the Author
CYNDI DALE is the president of Life Systems Services, a highly successful corporation that provides organizations and individuals with intuitive-based consulting and life-issues counseling. Cyndi travels extensively leading national seminars on the intuitive energy system and how it can change your life. She resides in Minneapolis, Minnesota.
Advertisement