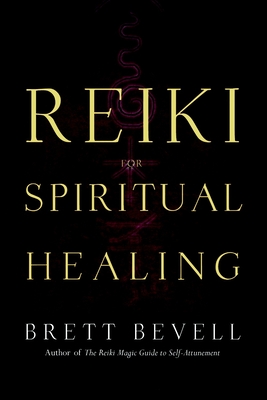 Reiki for Spiritual Healing (Paperback)
Crossing Press, 9781580911948, 167pp.
Publication Date: September 15, 2009
* Individual store prices may vary.
or
Not Currently Available for Direct Purchase
Description
A Doorway to Spiritual Awakening In this groundbreaking guide, Reiki Master Brett Bevell reveals how to focus the energy of Reiki--traditionally used for healing the body--toward healing the spirit. By showing how to work with the Higher Self to send Reiki treatments across many lifetimes, Bevell provides the tools for clearing karmic and spiritual blocks at the moment they were created. Through the introduction of new Reiki symbols and techniques for forgiveness, accessing the angelic realm, and more, seekers will be able to take ownership of their connection to the Divine and engage in real change in their lives.
About the Author
Brett Bevell is a Reiki Master who teaches at Omega Institute for Holistic Studies in New York and the Sanctuary Resort in Thailand. The author of The Reiki Magic Guide to Self-Attunement, his work has appeared on NPR's All Things Considered. He lives in Rhinebeck, New York.
Praise For Reiki for Spiritual Healing…
In Reiki for Spiritual Healing, Brett Bevell crosses the boundaries of time, reaching beyond Reiki "the modality" to reveal the true meaning of healing. This guide is for those seeking to heal and to be healed. Each carefully chosen word acts like a vibrational tuning fork, weaving a matrix of light on every page, inspiring the awakening soul to return to wholeness. —Elizabeth Harper, author of Wishing: How to Fulfill Your Heart's Desires  Brett Bevell's book enables healers and lay folk alike to reach ecstatic states of consciousness through innovative energetic healing techniques and an expanded relationship with the Divine. —Alex and Allyson Grey, visionary artists  Brett Bevell outlines simple methods for utilizing the Universal Life Force Energy as a tool for spiritual awakening. Honoring Reiki's origins within Tibetan Buddhism, with its goal of promoting wakefulness, Reiki for Spiritual Healing offers powerful practices that can enlighten, as well as heal.    —Llyn Roberts, author of The Good Remembering and Shamanic Reiki
Advertisement