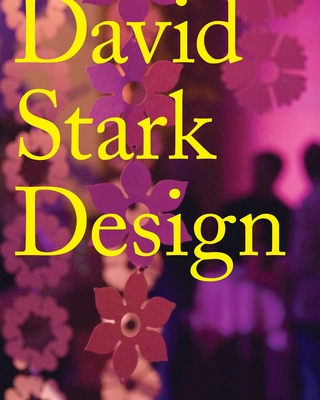 David Stark Design (Hardcover)
Monacelli Press, 9781580932738, 223pp.
Publication Date: April 27, 2010
* Individual store prices may vary.
or
Not Currently Available for Direct Purchase
Description
David Stark is one of New York's most creative and sought-after event designers. This book explores forty of Stark's elaborate yet eco-friendly events—corporate, non-profit, and private—with 200 exquisite photographs and descriptive text. Organized according to the designer's quirky phraseology—"Animate the Inanimate" "Don't Take It So Seriously . . . At the End of the Day, It's a Party" "From Many Little Things Make One Big Thing" "It's Not What You Use, But How You Use It" and "Make Packaging the Prize"—this book is unique in both its presentation and its content. Stark considers his events "art installations" and when guests enter his spaces, that is exactly how they feel—surrounded by the kind of creative input and passion that can only be described as art.

Clients include Condé Nast Publications, Cooper Hewitt National Design Museum, Hearst Corporation, Michael Graves, Michael J. Fox Foundation, Minneapolis Institute of the Arts, Museum of Arts and Design, Rachael Ray, Tory Burch, Saks Fifth Avenue, Sephora, Sundance Institute, and Target.
About the Author
A graduate of the Rhode Island School of Design and the School of Visual Arts, David Stark began his career as a painter before starting his own business as an event designer. His previous books include Napkins with a Twist, To Have & to Hold: Magical Wedding Bouquets, and Wild Flowers: Projects and Inspirations.
Praise For David Stark Design…
"The scale and visual impact of David Stark's installations rival those by many contemporary artists at the Whitney Biennial or any Chelsea gallery."
—David Byrne

"To do what David does, he has to be a consummate politician, a shrink, an accountant, and a brilliant visual artist, with the unshakable calm of a Zen master. He is all that and more. He has great taste, a fabulous sense of humor, and is blessed with an uncanny sixth sense about how to present an event so that everyone knows when they walk in the door that they are in for an unforgettable experience."
—Glenn Close

"When we asked David to help plan and design HuffPost's Pre-Inaugural Gala in Washington D.C., a free-wheeling party for over 3,000 of our closest friends, we knew we were setting the bar high. He more than cleared it. His innovative visual ideas and elegant designs were magical. He brings the same creativity and passion to this stylish new book."
—Arianna Huffington

"Stark is known for creating the most glamorous, imaginative and over-the-top events . . . David Stark Design, takes a look at 30 of the most unique and stunning events David has executed since he started his company in 2005 and uses imagery to illustrate the design philosophies and creative process that has made him one of the world's most sought after event designers."
—So Haute!

"A visually stunning monograph"
—Design Milk

"What we're dealing with here is a new kind of art and artist that touches at the very core of creativity. With his latest book, David Stark Design, Stark has secured his place in the field and become a rock star in the design world."
—PensEyeView

"If you're looking for party inspiration (or major eye candy), this is the book to pick up . . . no two events are alike."
—HGTV.com

"One finds benefit parties decorated with drifting tendrils of paint strips or else walls upholstered in Post-its or centerpieces constructed from 18,000 donated pencils later to be passed along to schoolchildren. One finds 6,000 tons of recycled waste paper used to create fantasy décors. One does, that is, if David Stark is involved . . . David Stark Design [is] a just-published monograph about Mr. Stark's forays into the New York night."
—The New York Times
Advertisement