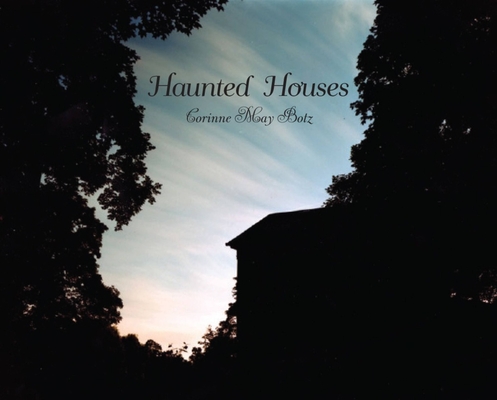 Haunted Houses
Hardcover

* Individual store prices may vary.
Description
"When I was between the ages of five and eight, my sister and I slept in a large attic bedroom. At nightfall the room was filled with gypsies who glided around in clusters. They wore colorful thin flowing dresses and rummaged greedily through my drawers and books as if they would steal everything. I lay in bed as stiff as a board, trying to will myself invisible, praying they would not notice me looking . . . Daylight obliterated the gypsies, rendering them as thoroughly insubstantial as they had been real in the dark. I had a vague understanding that my vision was private, so I never told my family what I saw."
 
So began Corinne May Botz's fascination with the invisible, a phenomenon that has profoundly influenced her approach to photography in style and subject matter. For more than ten years, she searched for ghost stories in buildings across the United States. She ventured into these haunted places with both camera and tape recorder in hand; her photographs, accompanied by first-person narratives, reveal a rare glimpse into American interiors, both physical and psychological.
 
This book includes more than eighty haunted buildings, from the legendary to the ordinary, including Edgar Allan Poe's house in Baltimore, a New Jersey tavern, and a Massachusetts farmhouse, a log cabin in Kentucky, and a number of private residences. The text includes ghost stories told to the author by those who lived through the moving rugs, creaking floors, apparitions, disappearing—and reappearing—objects, cries in the night, mysteriously burning candles, and other unexplained occurrences.
The Monacelli Press, 9781580932912, 208pp.
Publication Date: September 28, 2010
About the Author
Corinne May Botz is a photographer and chronicler of everyday spaces with secret, invisible histories. Her work has been exhibited internationally in one-person and group shows, and she teaches photography in New York. She is the author of The Nutshell Studies of Unexplained Death.