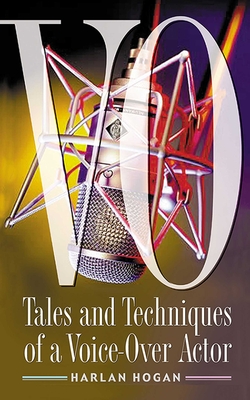 VO (Paperback)
Tales and Techniques of a Voice-over Actor
Allworth, 9781581152494, 256pp.
Publication Date: November 1, 2002
* Individual store prices may vary.
Description
Not only does veteran actor Harlan Hogan offer a fascinating personal account of the crazed clients, practical jokes, and amazing coincidences encountered during his twenty-five year career, he also provides a wealth of tested tips for surviving and thriving as a voice-over actor.

This indispensable guide features dozens of techniques to help readers train their voices, gain experience, make a demo, join unions, get an agent, and more. It also includes strategies for finding work in venues outside film and television, including games, automated telephone systems, and even Web sites. Actors, broadcasters, and anyone else who longs to make money speaking into a microphone will cherish this informative, insightful, and often hilarious glimpse at the business.