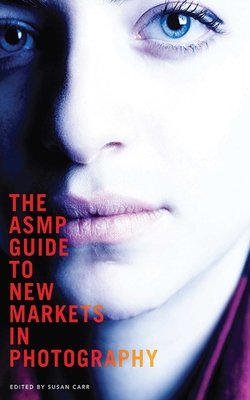 The Asmp Guide to New Markets in Photography (Paperback)
Allworth Press, 9781581159219, 304pp.
Publication Date: October 9, 2012
* Individual store prices may vary.
Description
As a result of changes in technology and the economy, every successful photography career today is unique, and each image-maker needs to build a career that matches his or her talents to one or more markets. This indispensable manual from the American Society of Media Photographers sets the stage for understanding where the industry is now and where it is headed while offering step-by-step instructions for building a career tailored to one's own talents, interests, and business style in today's market.
An overview of developments in the industry covers the new visual needs created by the economy, the changing definition of what it means to be a photographer, the shifting distribution of clients, the role of technology, and the role of copyright, licensing, compensation, and contracts. Photographers learn how to navigate this changing landscape in a second section that guides them through a strategic analysis of their strengths and weaknesses and provides expert advice on building a business plan, marketing, and selling. Also included are concise business biographies of fifty visual artists who have successfully taken on the new markets in photography, to give readers an idea of the many directions a career today can take.
or
Not Currently Available for Direct Purchase