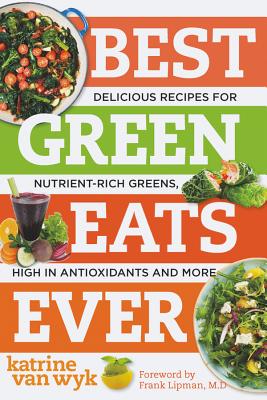 Best Green Eats Ever: Delicious Recipes for Nutrient-Rich Leafy Greens, High in Antioxidants and More (Paperback)
Delicious Recipes for Nutrient-Rich Leafy Greens, High in Antioxidants and More
Countryman Press, 9781581572872, 216pp.
Publication Date: January 5, 2015
Description
Grilled Caesar Salad
Shredded Chicken and Savoy Cabbage
Shaved Collard Greens
Brussels Sprouts Chips
With 75 outrageously delicious recipes, there's something for everyone. Also included are modifications to make nearly every dish acceptable for a multitude of diets, from raw to cooked, paleo to vegan to gluten-free.
Advertisement