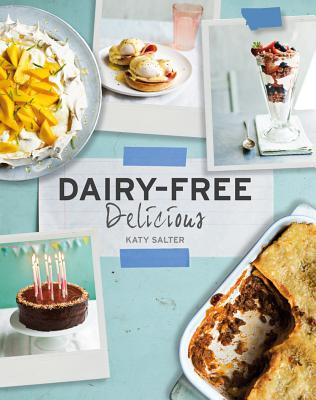 Dairy-Free Delicious (Hardcover)
Countryman Press, 9781581573510, 176pp.
Publication Date: January 11, 2016
* Individual store prices may vary.
Description
More than 100 recipes for deliciously creamy dishes, made with nut milks and other dairy-free alternatives 
Animal-based dairy products can be hard to digest, and many people are turning to plant-based alternatives such as almond milk, coconut milk, and rice milk to provide that scrumptious creamy texture to their favorite dishes. Katy Salter, who was working for a food magazine when she discovered she was lactose intolerant, has developed more than 100 irresistible, flavor-packed recipes--all completely dairy-free--that taste as good as they sound.


Eggs Benedict


"Buttermilk" Chicken


Seafood Chowder


Spaghetti Carbonara


Ice Cream Bananas Foster


In addition to the recipes, Salter provides first-hand advice on getting enough calcium, learning how to read food labels, and understanding how the various dairy-free alternatives work for cooking.
About the Author
Katy Salter was working for a food magazine when she was diagnosed as lactose intolerant and had to change the way she cooked and ate. She writes and blogs from her office in London.