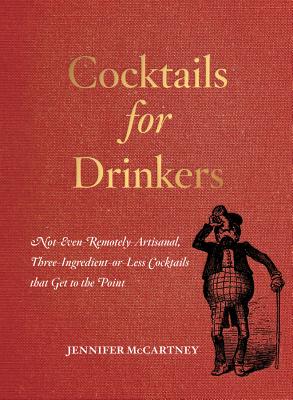 Cocktails for Drinkers: Not-Even-Remotely-Artisanal, Three-Ingredient-Or-Less Cocktails That Get to the Point (Paperback)
Not-Even-Remotely-Artisanal, Three-Ingredient-Or-Less Cocktails That Get to the Point
Countryman Press, 9781581573541, 144pp.
Publication Date: March 14, 2016
Description
Homemade pineapple-Sriracha syrup, giant spherical ice cubes, gin made from herbs picked by Armenian nuns and distilled with holy water . . . all for the low low price of $16 (in Brooklyn dollars). The artisanal cocktail movement is, let's face it, not for everyone. What about drinks for the rest of us? The boozers who just want a good, stiff cocktail we can make at home after a day at work? What if you don t own an ice-shaving kit or grow organic rosemary in your backyard? What if you're using a mug with your hand over it to mix your gimlet instead of the bespoke copper cocktail shaker you see at every joint in Bushwick? Rejoice, this book is for you.
Advertisement