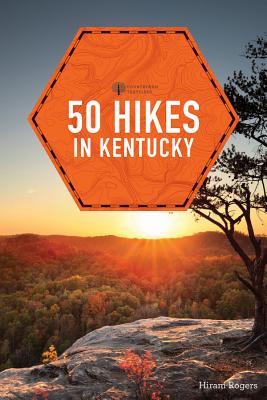 50 Hikes in Kentucky (Explorer's 50 Hikes) (Paperback)
Countryman Press, 9781581573732, 288pp.
Publication Date: March 21, 2017
* Individual store prices may vary.
Description
This comprehensive guide is the essential companion to any traveler's journey into the verdant countryside of Kentucky. Take advantage of Hiram Rogers' robust experience when navigating Kentucky's rich natural attractions, from the Cumberland Gap through to the towering Black Mountain to the rockhouses and cascades of the Bark Camp Trail. Hikes are organized by distance, difficulty, and natural features--including waterfalls and arches--and paired with succinct but informative notes so you can choose the right trail for you and make the most of your journey. Take the knowledge of a proven hiking veteran with you as you explore all that Kentucky's nature has to offer. As with all the books in the 50 Hikes series, you'll find clear and concise directions, easy-to-follow maps, and expert tips for enjoying the most of what you want in a hike--whether it's stunning lake views, luminous moonrises, or sublime skyscapes framed by the crests of mountains.