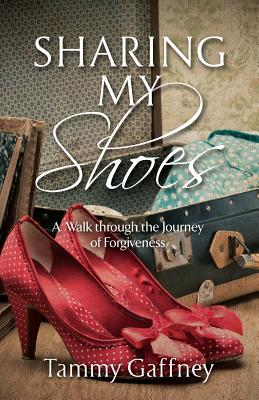 Sharing My Shoes (Paperback)
A Walk Through the Journey of Forgiveness
Gazelle Press, 9781581696387, 200pp.
Publication Date: November 18, 2016
* Individual store prices may vary.
Description
Would you like to take a journey--one that will unveil the obstacles that hinder you from wanting to forgive? It begins with learning how to trust in the love of God, who allowed your pain. People are tired of being told to forgive, move on, and let go and let God. They are tired of being told God will use everything bad in their life for their good. When being told to forgive they say, "You haven't walked in my shoes."
Tammy shows you how to confess your pain, reconcile with God, and forgive people who hurt you. She puts flesh on forgiveness and shows you how to turn the pages of your own story and leave your past. Come take the journey and learn to get unstuck.
"Transparent, riveting, liberating, and exhilarating This book is a must read to find out how to get out of a maze of confusion about a God who is in the business of using your pain for His good "
--Falanda Collins, high school teacher
"Most of us have been taught to cover our pain, deny it, or suppress it. In fact the world has taught us that these actions result in forgiveness. Sharing My Shoes exposes this form of false humility and shows that you can't begin to walk the path of forgiveness until you honestly confess your pain."
--Tanya D. White, RN MSN CCNS, health care professional
"Tammy gets at the heart of the issues that keep us settling for counterfeit forgiveness instead of experiencing genuine forgiveness. Her story, though painful at times, is over- flowing with biblical truth and her love for God and His people."
--Denise Domingue, women's ministry leader and life coach