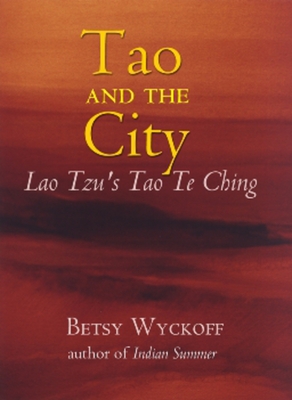 Tao and the City (Paperback)
Lao Tzu's Tao Te Ching
Barrytown/Station Hill Press, Inc., 9781581770261, 104pp.
Publication Date: January 1, 2010
* Individual store prices may vary.
Description
The first version of the Tao Te Ching to locate itself definitively in the City, this highly readable new translation joins the timeless verses of the ancient Chinese classic with lushly textured color photographs in a truly urban incarnation, creating itself anew from the streets of New York. Betsy Wyckoff's photographs of city lights, surfaces and reflections are a revelation in themselves, and lend a new depth, poignancy and immediacy to the revelatory passages of the Tao. These words and images provide a contemplative counterpoint to recent photographs of tragedy and heroism in New York, and an unexpected view of the city through the discerning eye of a long-term resident.
About the Author
Betsy Wyckoff has published a wide variety of books with Barrytown/Station Hill Press, including Overcoming Migraine, Talking Apes and Dancing Bees, and Indian Summer: A Native American View of Nature. She lives in New York City.