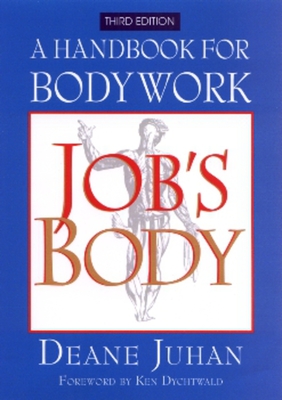 Job's Body
Paperback

* Individual store prices may vary.
Description
Possibly the most famous and widely used resource in therapeutic bodywork, this beautifully written, detailed and reader-friendly picture of how and why the body responds to touch is both scientifically reliable and inspiring. Furthering the presentation of recent research in biochemistry, cell biology and energy medicine in the Second Edition, this new and greatly expanded edition includes advances in neurophysiology and physics, reconfiguring knowledge of mind and body, from microgenesis to quantum consciousness. A rare book, required reading for national massage therapy certification, that also serves the general reader.
Barrytown/Station Hill Press, Inc., 9781581770995, 484pp.
Publication Date: April 1, 2003
About the Author
Deane Juhan was born in 1945 in Glenwood Springs, Colorado, and educated at the University of Colorado (BA), the University of Michigan (MA), and the University of California at Berkeley (three and a half years as a doctoral candidate in English literature specializing in William Blake). In 1973 an experience with bodywork at Esalen Institute in Big Sur led to a sudden change in career. Joining the staff at Esalen as bodyworker and instructor (where he remained until 1990), he saw dramatic improvements in a wide variety of conditions as a result of hands-on work and movement reeducation. This quickened his interest in clinical research, and years of study of the physiology of touch and its concrete effects on development, adaption, skill learning, and healing eventually produced Job's Body: A Handbook of Bodywork, as well as the essays in his latest book, Touched by the Goddess: the Physical, Psychological, and Spiritual Powers of Bodywork. He is currently a practitioner of the Trager