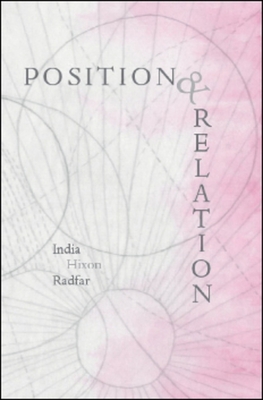 Position & Relation (Paperback)
Barrytown/Station Hill Press, Inc., 9781581771107, 96pp.
Publication Date: July 15, 2009
* Individual store prices may vary.
Description
This lovely book of poems, written in Woodstock, NY, carries inspiration from various places.Prefaced by 12 Poems That Were Never Written, the book is divided into three sections, Natural Megaron, Preposition Poems and Lung Poems, corresponding to three distinctive methods Radfar used to write her way into time and space: settling down with her journal on a hilly overlook after a 30 minute walk; removing prepositions while still managing to talk about her relation to space; writing at a fixed time in the middle of the night. In going as far as she can in each of these disparate directions, she summons, with a surprising degree of certitude, a sense of how this specific place once affected her writing and her life.One of the poems included is:[i]Position, I have soughtyour proper placehave landedsnake-likeyour tumescentrock pilegrassywildoracularPosition, I can't speakall the places you aremy tendencymy perpetual circumstanceI will come, give meentrance[/i]
About the Author
India Hixon Radfar, poet and former resident of Woodstock, NY, has resettled in the Los Angeles area with her husband, Bernard, where they continue to raise their son, Aram, and their new daughter, Leila, amidst an extended Persian family.