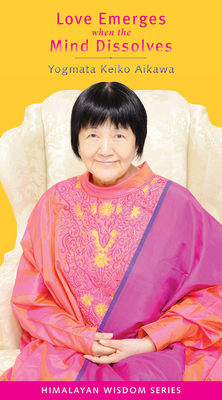 Love Emerges When the Mind Dissolves (Paperback)
Barrytown/Station Hill Press, Inc., 9781581771893, 170pp.
Publication Date: March 16, 2020
* Individual store prices may vary.
Description
Normal0falsefalsefalseEN-USX-NONEX-NONE
Here the Siddha master Yogmata-Ji asserts that through the hermetic practices of the Himalayan Wisdom Tradition one may not just acquire true and lasting happiness and success in this life but ultimately dissolve into the very heart of love. She guides the reader through the eight stages of Samadhi, revealing the secrets of mind and body and of forms of Himalayan meditation that, evolved over five-thousand years of experimentation, are designed to remove all existential weights, allowing practitioners to become as radiant as the sun—the Anugraha ("divine grace"). Written in a clear and inspiring style, this practical guide includes a glossary of Himalayan Wisdom Tradition terms and an easy-access system of sub headings. 
About the Author
Yogmata Keiko Aikawa is the first woman and non-Indian to achieve the title of Mahamandaleshwar, or Supreme Master of the Universe, in India.