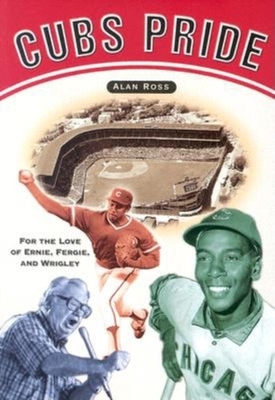 Cubs Pride (Paperback)
For the Love of Ernie, Fergie & Wrigley
Cumberland House Publishing, 9781581824216, 256pp.
Publication Date: December 1, 2004
* Individual store prices may vary.
Description
Ernie, Gabby, Billy, Fergie, Cap and Hack, Rhino and Santo, Andre and Sammy, Wrigley, the ivy. Tinker-to-Evers-to-Chance, tossing back opposing team's homers, the Billy Goat Curse, Bartman's ball. Sixteen National League pennants, two World Series crowns, but...95 years and counting. Cubs Pride spans 129 years of Chicago Cubs ups, downs, and almosts. Extolled are the great legends, the lustrous lore, and the fabled futility of the Windy City's favorite nine. It's certain to work up a case of diamond fever for Cubs fans and baseball enthusiasts everywhere. In 2003 the Cubs were just five outs away from their first World Series appearance since 1945, but the mysterious forces of fate intervened once again, and a late-game eight-run-rally by the Florida Marlins ended the dream. Such mishaps have made the Cubs America's favorite losers,"" according to Chicago TV station WGN, owned by the same company that owns the Cubs. The team's perennial failings and underdog status have created a national following. Cubs Pride provides firsthand accounts of the great Cubs players; the intense rivalries; the testaments to Cubs character; the great moments in Cub history; all 16 National League pennant-winning rosters; the all-time Cubs team; and even a shrine to No. 14, the immortal Ernie Banks. All are told by the players themselves, managers and coaches, Cubs' opponents, and members of the media.