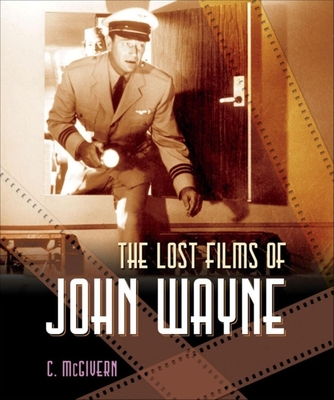 The Lost Films of John Wayne (Paperback)
Cumberland House Publishing, 9781581825671, 117pp.
Publication Date: September 1, 2006
* Individual store prices may vary.
Description
In a career of more than fifty years?spanning the Golden Era from 1926 to 1976?Hollywood icon John Wayne created a treasure trove of movies. Today, scarcely an hour goes by without one of them appearing on television somewhere in the world. With most of the Wayne films available to his fans today, just a few of them remain unavailable in this era of remastered miracles. Of all the movies he made beyond the 1939 'Stagecoach' age, only two have been kept from the public: 'Island in the Sky' and 'The High and the Mighty.' Many reasons have been suggested for why the two films have been unavailable until the summer of 2005, from the thought that the original films were damaged and the copies were not good enough for additional distribution to the theory that they have been withheld for a future grand release. Whatever the reasons may be, 'The Lost Films of John Wayne' honors his work in both films and servesa as a loving portrayal of some fo the lesser-known images he left behind.