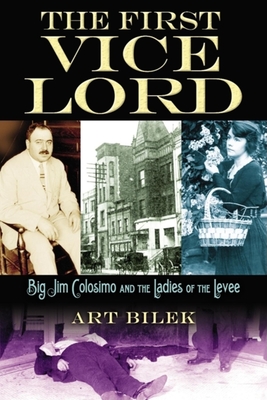 The First Vice Lord (Hardcover)
Big Jim Colosemo and the Ladies of the Levee
Cumberland House Publishing, 9781581826395, 319pp.
Publication Date: June 1, 2008
* Individual store prices may vary.
Description
THE FIRST VICE LORD is the story of the life and death of Big Jim Colosimo and Chicago's infamous segregated red-light district--the Levee. For the first time, the true story is told of the colorful characters who peopled the Levee from the time of the Columbian Exposition to the Roaring Twenties, clearly the most colorful period in Chicago's history. The product of five years of research through Chicago daily newspapers, magazines, and periodicals, and books on the city's history, it documents the story as it occurred, with all of the sights, sounds, and smells of that lusty, unruly era. THE FIRST VICE LORD is the story of an immigrant Italian lad who grew up in the tenements of Chicago, where he worked first as a lowly street sweeper, then as a brothel operator and vice lord, and finally as the owner of the most famous restaurant of his day. His story is told against the backdrop of an open red-light district so famous it was known to the crown heads of Europe.