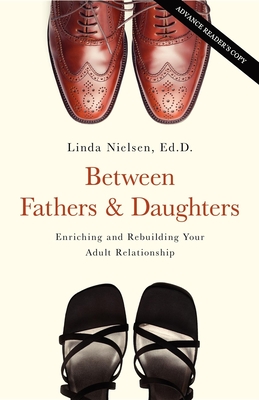 Between Fathers and Daughters (Paperback)
Enriching and Rebuilding Your Adult Relationship
Cumberland House Publishing, 9781581826616, 256pp.
Publication Date: September 1, 2008
* Individual store prices may vary.
Description
At last A no-nonsense, entertaining, and insightful book for dads and daughters who want more from their relationship--or who want to understand and rebuild it on an adult level. Dr. Linda Nielsen addresses the questions that daughters and dads regularly ask her--and a lot more. Based on two decades of work with hundreds of dads and daughters, BETWEEN FATHERS AND DAUGHTERS summarizes cutting-edge research in clear language and offers compelling stories about real people--including well-known celebrities. With candor and humor, BETWEEN FATHERS AND DAUGHTERS exposes the half-truths, downright lies, and family dynamics that prevent so many dads and daughters from having a more relaxed, more meaningful, more communicative relationship, regardless of age. Explaining why most daughter-dad relationships haven't reached their full potential or have unraveled, Nielsen provides hope as she shows fathers and daughters how to make changes now.