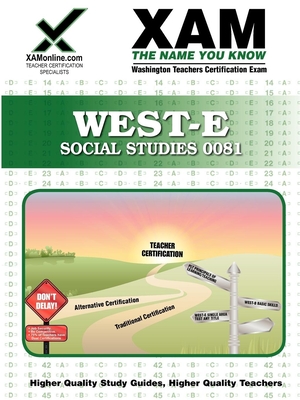 West-E Social Studies 0081 Teacher Certification Test Prep Study Guide (Xam West-E/Praxis II) (Paperback)
Xamonline.com, 9781581976977, 380pp.
Publication Date: May 1, 2008
* Individual store prices may vary.
Description
Designed for beginning teachers, this study guide from XAMonline will help you achieve success when you take the WEST-E Social Studies certification exam. This study guide offers an overview of the competencies/skills sets assessed on the WEST-E Social Studies test. The subareas covered within the guide are U.S. history; world history; government/civics/political science; geography; economics; and behavioral sciences. The study guide also includes a practice section of sample-test questions and answer rationales.