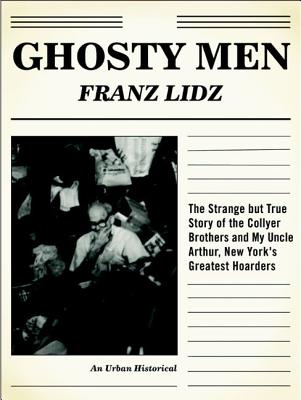 Ghosty Men: The Strange But True Story of the Collyer Brothers, New York's Greatest Hoarders: An Urban Historical (Hardcover)
The Strange But True Story of the Collyer Brothers, New York's Greatest Hoarders: An Urban Historical
Bloomsbury USA, 9781582343112, 176pp.
Publication Date: October 22, 2003
* Individual store prices may vary.
or
Not Currently Available for Direct Purchase
Description
A true tale of changing New York by Franz Lidz, whose "Unstrung Heroes" is a classic of hoarder lore.
Homer and Langley Collyer moved into their handsome brownstone in white, upper-class Harlem in 1909. By 1947, however, when the fire department had to carry Homer's body out of the house he hadn't left in twenty years, the neighborhood had degentrified, and their house was a fortress of junk: in an attempt to preserve the past, Homer and Langley held on to everything they touched.
The scandal of Homer's discovery, the story of his life, and the search for Langley, who was missing at the time, rocked the city; the story was on the front page of every newspaper for weeks. A quintessential New York story of quintessential New York characters.
About the Author
Franz Lidz is a Sports Illustrated senior writer, a New York Times film essayist, and the author of Unstrung Heroes: My Improbable Life with Four Impossible Uncles, which was made into a 1995 Disney feature film.
Advertisement