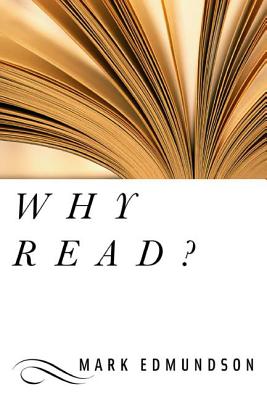 Why Read? (Hardcover)
Bloomsbury USA, 9781582344256, 224pp.
Publication Date: August 26, 2004
* Individual store prices may vary.
or
Not Currently Available for Direct Purchase
Description
In this important book reconceiving the value and promise of reading, acclaimed author Edmundson dramatizes what the recent identity crisis of the humanities has effectively obscured: that reading can change your life for the better.
Mark Edmundson's Harper's Magazine article "On the Uses of the Liberal Arts" is reported to be the most photocopied essay on college campuses over the last five years. Ruminating on his essay and the intense reaction to it, Edmundson exposes universities' ever-growing consumerism at the expense of a challenging, life-altering liberal arts education.
Edmundson encourages educators to teach students to read in a way that can change their lives for the better, rather than just training and entertaining. He argues that questions about the uses of literature-what would it mean to live out of this book, to see it as a guide to life-are the central questions to ask in a literary education. Right now they are being ignored, even shunned. And if religion continues to lose its hold on consequential parts of society, what can take its place in guiding souls? Great writing, Edmundson argues. At once controversial and inspiring, this is a groundbreaking book written with the elegance and power to change the way we teach and read.
About the Author
Mark Edmundson is a professor of English at the University of Virginia. A prizewinning scholar, he has published a number of works of literary and cultural criticism, including Literature Against Philosophy: Plato to Derrida as well as a memoir, Teacher: The One Who Made a Difference. He has also written for such publications as the New Republic, the New York Times Magazine, the Nation, and Harper's, where he is a contributing editor.
Advertisement