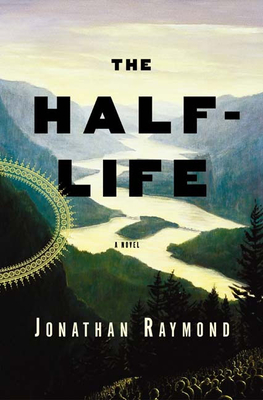 The Half Life (Hardcover)
Bloomsbury USA, 9781582344485, 350pp.
Publication Date: May 1, 2004
* Individual store prices may vary.
or
Not Currently Available for Direct Purchase
Description
A dazzling debut novel about two friendships separated by generations but bound together by a dark mystery.
Cookie Figowitz is the cook for a party of volatile fur trappers trekking through the Oregon Territory in the 1820s, desperate to find their way to the newly created Hudson Bay Company before their meager supplies run out. As he forages for food one evening with the hopes of placating the increasingly restless men, Cookie stumbles over Henry Brown, a man on the run from violent Russians looking to settle an old score. Cookie takes Henry in, hiding him from the trappers, and the two begin an unlikely friendship that will take them from the virgin territory of the West all the way to China and back again.
Tina Plank is a teenager who has been unhappily transplanted to a Pacific Northwest commune in the 1980s. The only other girl her age within five miles is Trixie Volterra, whose troubled past only adds to her allure. Thrown together by circumstance, the two become fast friends, and are soon hard at work trying to make an elaborate movie on a shoestring budget. When, in the midst of filming, two skeletons are unearthed on the property, the lives of Cookie and Henry, Tina and Trixie converge in unexpected, startling ways.
With extraordinary power and grace, "The Half-Life" maps the complicated terrain of friendship, illuminating the odd pleasures and inevitable heartaches that bind us together.
About the Author
Jonathan Raymond was born in the Bay Area, grew up in Portland, and attended Swarthmore College. He was an editor at Plazm magazine and received his M.F.A. from New School University in New York City. He currently lives in Brooklyn, New York. The Half-Life is his first book.
Praise For The Half Life…
Advance praise for The Half-Life:

"You many never feel the same way again about the ground beneath your feet." -Susan Choi, author of American Woman

"A hugely engrossing excavation of history and friendship, The Half-Life is a debut novel of astounding perception and breadth."-Todd Haynes, director of Far from Heaven

"Jonathan Raymond has achieved a remarkable debut-a novel of great accomplishment and lyric dimensions. Most strongly recommended." -Jeffrey Lent, author of In the Fall and Lost Nation

"Jonathan Raymond is a marvel; The Half-Life is both extraordinarily beautiful and impossible to put down."-Andrew Sean Greer, author of The Confessions of Max Tivoli
Advertisement