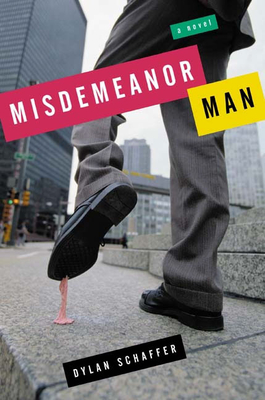 Misdemeanor Man (Hardcover)
Bloomsbury USA, 9781582344607, 352pp.
Publication Date: June 1, 2004
* Individual store prices may vary.
or
Not Currently Available for Direct Purchase
Description
Gordon Seegerman is a reluctant public defender by day, and the wildly enthusiastic lead singer in a Barry Manilow cover band by night. Perfectly content to handle petty cases for the rest of his career, he dreams that Manilow-the real Barry Manilow-will one day show up at his band's gig.
When his boss sticks him with a misdemeanor flasher case, Seegerman thinks, no problem. He'll plead the case, caution his client to keep his trousers zipped, and rush back to rehearsal. No such luck. The flasher is rotting in a maximum security unit, and opposing counsel is the woman who stole, and refuses to return, Seegerman's heart.
When his client vanishes and a key witness winds up dead, Seegerman lands in the legal tangle of his career. His bandmates in tow, he uncovers corruption among his city's most prominent citizens. Like it or not, Seegerman has to act like a real lawyer. And, believe it or not, he's good at it.
A gripping, irreverent legal thriller, "Misdemeanor Man" will have you on the edge of your seat, routing for the underdog, and believing in the magic of Manilow.
About the Author
Dylan Schaffer is a criminal defense lawyer who has served as appellate counsel in more than fifty murder cases, including death penalty matters. He has represented defendants in the Billionaire Boys Club case, the repressed-memory murder case, and the John Gotti-Gambino Family prosecution. He lives in Oakland, California. This is his first novel.
Praise For Misdemeanor Man…
"A terrific read-the best legal fiction I've read in years, hands down. A totally unique, genre smashing page-turner." -Barry Scheck, professor of law, Benjamin N. Cardozo School of Law and co-author of Actual Innocence: Five Days to Execution, and Other Dispatches from the Wrongly Convicted

"Schaffer is a fresh new voice in a crowded and highly competitive field. Highly recommended."-Sheldon Siegel, New York Times best-selling author of Final Verdict

"The thinking man's John Grisham. For a guy who isn't me, Dylan Schaffer can really write."-Kinky Friedman, author of The Prisoner of Vandam Street

"A terrific debut. Misdemeanor Man is the rare legal thriller that never forgets to tell the most compelling stories?those that occur outside the courthouse."-Alafair Burke, author of Judgment Calls and Missing Justice.
Advertisement