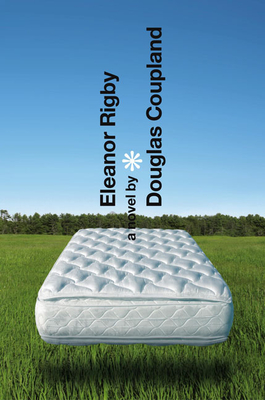 Eleanor Rigby (Hardcover)
Bloomsbury USA, 9781582345239, 256pp.
Publication Date: December 23, 2004
* Individual store prices may vary.
or
Not Currently Available for Direct Purchase
Description
A riveting, witty, and profound story of loneliness and connection from internationally bestselling author Douglas Coupland.
The 1997 night that Hale-Bopp streaks across the skies over Vancouver, Liz Dunn has nothing in her life but impending oral surgery and an armful of schmaltzy video rentals to get her through her solitary convalescence in her sterile condo. She's overweight, crabby, and plain, but behind her eyes lurk whole universes that she's never had the opportunity to express. Just as Liz makes a quiet decision to seek peace in her life rather than certainty, along comes another comet, in the form of a young man admitted to the local hospital with her name and number inscribed on his Medic Alert bracelet: In case of emergency, contact Liz Dunn.
A charming lost soul and a strange visionary, Jeremy upends Liz's quiet existence, triggering a chain of events that take her to the other side of the world and back, endangering her life just as a real chance at happiness finally seems within reach. By turns funny and heartbreaking, Eleanor Rigby is a fast-paced read and a haunting exploration of the ways in which loneliness affects us all.
About the Author
Douglas Coupland was born on a Canadian Armed Forces Base in Baden-Sollingen, Germany, in 1961. He is the author of the novels Hey Nostradamus!, All Families Are Psychotic, Miss Wyoming, Girlfriend in a Coma, and Generation X, among others, as well as the nonfiction works City of Glass and Polaroids from the Dead. He grew up and lives in Vancouver, Canada.
Praise For Eleanor Rigby…
"One of the first great novels of the new century."



"Poignant, funny, intrepidly offbeat…[A] clever, inspired, brilliantly strange tale."



"Liz is such a believably, sympathetic narrator that you're gripped all the way."



"Coupland can still write a sparkling sentence and a mean epigram."



"A mystical meditation on loneliness and solitude."



"[A] heartwarming novel…Coupland has a canny take on everything, and his one-liners zing."



"Coupland has crafted a formidable pop style that hooks up dead-on cultural anthropology with surprising reserves of emotion."



This tale…is told with abundant wit and a deceptive simplicity."



"This anthology offers a fresh perspective."



"Funny, sometimes even profound, these authors offer an amusing road map to that strange and winding road from bachelorhood to marriage."



"Men, those freedom-loving buggers, want romance after all."



" Eleanor Rigby remains as thoughtful and melancholy as the Beatles song its title evokes."



"Liz's musings on loneliness have a welcome pungency."



"Marvelous…This book is funny and strange, but it's also moving and bittersweet."



"Ever the risk-taker, [Coupland] enters the blandly settled consciousness of a fat, unloved, 50-ish woman with no friends and no life, and makes us believe in her."



"Coupland's eighth novel…is chock full of the good-natured goofiness we've come to love."



"Coupland's writing is a fast river of fresh perceptions and comic dialogue."



"Eleanor Rigby is heartfelt and a lightning-quick read, well worth the time and a must for any Coupland fan or any newcomer."



"Strange and inventive."
Advertisement