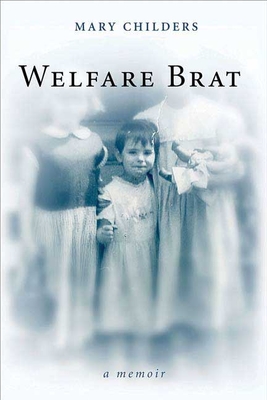 Welfare Brat: A Memoir (Hardcover)
A Memoir
Bloomsbury USA, 9781582345864, 224pp.
Publication Date: April 14, 2005
* Individual store prices may vary.
or
Not Currently Available for Direct Purchase
Description
An intimate and frank look at poverty, abuse, and welfare dependence by a "welfare brat" who came of age in the blighted Bronx of the 1960s.
Mary Childers grew up in a neighborhood ravaged by poverty. Once a borough of elegant apartment buildings, parks, and universities, the Bronx had become a national symbol of urban decay. White flight, arson, rampant crime, and race riots provide the backdrop for Mary's story. The child of an absent carny father for whom she longed and a single welfare mother who schemed and struggled to house and feed her brood, Mary was the third of her mother's surviving seven children, who were fathered by four different men.
From an early age, Mary knew she was different. She loved her family fiercely but didn't want to repeat her mother's or older sisters' mistakes. The Childers family culture was infused with alcohol and drugs, and relations between the sexes were muddled by simultaneous feelings of rage and desire toward men. Fatherless children were the norm. Academic achievement and hard work were often scorned, not rewarded; five of the seven Childers children dropped out of high school. But Mary was determined to create a better life, and here she recounts her bumpy road to self-sufficiency. With this engaging and thoughtful examination of her difficult early years, Mary Childers breathes messy life into the issues of poverty and welfare dependence, childhood resilience, the American work ethic, and a popular culture that values sexuality more than self-esteem.
About the Author
Mary Childers is a consultant who mediates conflict and provides discrimination prevention training for higher education and corporations. She has a Ph.D. in English literature and lives in Hanover, New Hampshire.
Praise For Welfare Brat: A Memoir…
"Childers's very specific portrait of a time and place makes for a valuable piece of social history, as well as a potent personal tale."



"An eloquent reminder of the human possibility that public assistance can protect and preserve."



"Dramatic and erudite."



"Love goes around and comes around in many guises. Welfare Brat is not social commentary. It is a love story."



"Childers' tale of growing up white, Irish-Catholic and on welfare in the Bronx rises above cliché and melodrama with humor and uncommon grace."
Advertisement