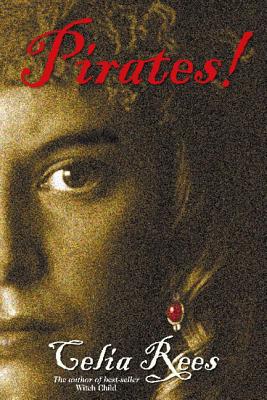 Pirates! (Hardcover)
Bloomsbury U.S.A. Children's Books, 9781582348162, 384pp.
Publication Date: October 6, 2003
* Individual store prices may vary.
or
Not Currently Available for Direct Purchase
Description
It is the dawn of the eighteenth century, when girls stay home and sew while men sail the high seas finding adventure, danger, and gold. But two unusually adventurous girls-a rich merchant's daughter, Nancy Kington, and her former plantation slave, Minerva Sharpe-take to the high seas from Jamaica on a ship the crew renames "Deliverance." Not just any trading ship, the "Deliverance" flies black flags from its mast, proclaiming to all that the newly named, hijacked ship is a pirate vessel, striking fear into the hearts of those she approaches. Or so they hope.
For Nancy, the "Deliverance "is her escape from an arranged betrothal to a controlling and devilish man. For Minerva, it is escape from slavery, as well as from the fearsome overseer on Nancy's family plantation. But in the end, the money, the adventure, the companionship, and the chance to see the world not as women, but as bold and daring pirates, is an opportunity neither can ignore.
A powerful, thrilling, and ultimately inspiring journey of two women who break the bonds of gender, race, and position to find their own way to glory.
Recognition
A Book Sense Top Ten Children's Pick A PW Daily Editor's Pick An ALA Best Book for Young Adults A YALSA Top Ten Teen Book An International Reading Association Young Adult Choice VOYA's Top Shelf Fiction for Middle School Readers A New York Public Library Book for the Teen Age A Texas Tayshas Reading List Book A Michigan Library Association Teen Services Division "Thumbs Up" Award A Kentucky Bluegrass Awards Reading List Book Nominated for the 2006 Nevada Young Reader's Award in the YA category
"Pirates "has been awarded the 2004 Michigan Library Association Teen Services Division Thumbs Up Award.
The American Library Association chose "Pirates " as one of 2004's Best Books for Young Adults. A 15-member committee compiles the list from over 900 submissions. Chosen books meet the criteria of both good literary quality an.
About the Author
Celia Rees is the author of many books for young readers including bestseller Witch Child and Sorceress. Her first book was published in 1993, a thriller for teenagers. She now divides her time between writing, talking to readers in schools and libraries, and teaching creative writing. She gets her inspiration from the world around her: newspaper stories, people she meets, places she visits. Celia lives in Leamington Spa, England with her husband and teenage daughter, Catrin.
Advertisement