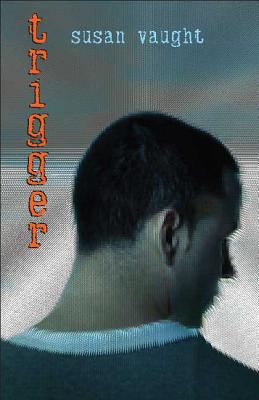 Trigger (Hardcover)
Bloomsbury USA Childrens, 9781582349206, 304pp.
Publication Date: September 1, 2006
Other Editions of This Title:
Paperback (12/26/2007)
* Individual store prices may vary.
Description
Jersey Hatch can't remember why he tried to kill himself. Coming out of rehab for the first time in a year, broken in both mind and body, Jersey must piece his life back together, step by painful step-from relearning to tie his own shoelaces, to graduating high school, to repairing old friendships. With a fresh, compelling, and unique literary voice, Susan Vaught thrusts readers directly into the bitterly funny head of Jersey Hatch. An eye-opening story that expertly navigates the triumph of family, the depths of despair, and the humor of the most mundane details of life.
Reviews «"The interior landscape revealed through Jersey's unreliable yet sympathetic narration is dense, rhythmic, repetitious and fragmented, granting the reader credible entrée into a damaged mind. Despite its somber character, the story never descends into heavy-handed message and has nicely placed touches of humor in a story that is both engrossing and excruciating, An original and meaningful work that provokes thought about action, consequence, redemption and renewal."-Booklist, starred review «"The portrayal of brain damage is precise, comprehensible (but never condescending), and seamlessly woven into Jersey's narrative voice, itself a masterful reflection of his internal chaos that conveys both emotional and neurological stumbling blocks by embedding them in the language itself. Poignantly affirming of life and love even in the face of overwhelming loss, this is a haunting tragicomic drama of grief and renewal."-Horn Book, starred review "A worthwhile read."-Kirkus Reviews www.wellgroomedbook.com
In this one-of-a-kind survival guide to "the big day," newlywed Peter Scott candidly reveals all the wedding preparation do's and don'ts. Covering everything from choosing the perfect location to hiring the right photographer to questions that are too stupid to ask, even for a man ("Where do the centerpieces go?), Well Groomed tackles just about any scenario t
About the Author
Susan Vaught, author of other books for young readers including Stormwitch, is a full-time neuropsychologist who has helped many patients with difficulties like Jersey's. She lives with her family in Tennessee.
or
Not Currently Available for Direct Purchase