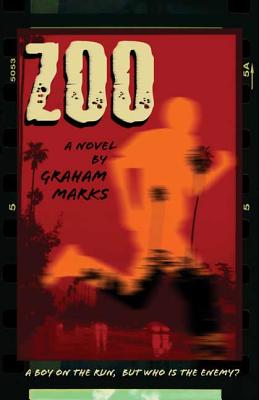 Zoo (Paperback)
Bloomsbury U.S.A. Children's Books, 9781582349916, 272pp.
Publication Date: August 1, 2005
* Individual store prices may vary.
or
Not Currently Available for Direct Purchase
Description
Visit www.bloomsbury.com/zoo to read an extract and find out more.
Seventeen-year-old Cam Stewart was living a comfortable life in Southern California until kidnappers suddenly turn his world upside down. With grit and determination he never knew he had, Cam escapes his worst nightmare, only to find a more bizarre reality waiting for him. On the run, some new friends help Cam uncover the truth about his life-and about the person he was supposed to be.
This fast-paced thriller will make every reader think twice about the consequences of genetic science.
Reviews
"The story works in an O.C. meets 24 kind of way, and readers will likely enjoy the warp-speed conclusion as all sides descend upon Cam."-Publishers Weekly, on-line
"Marks's precise choice of words and the book's fast pace redeem Zoo and make it a satisfying read." -"School Library Journal"
"Marks has hit on an enticing plotline for this fast-paced, contemporary thriller." -"Kirkus Reviews"
"This surprising and fast-paced story (think 24) will have you flicking through the pages faster than you can say speed read." -"ELLE" girl
"With a plot reminiscent of "I Am the Cheese," and delivery that will appeal to fans of television and crime suspense, this novel takes it place in a genre infrequently visited by young adult authors. . . . Fast-paced storytelling, realistic characters, and plenty of forensic science create appeal for a wide range of readers." -"VOYA"
"Graham Marks writes an exciting, fast-paced thriller with realistic characters and puzzling circumstances that will keep you guessing and turning the pages." -Teenreads.com
International Reviews
""Zoo" is a pacey thriller...to call it chilling would be to undersell what is a complex and memorable novel." -"The Bookseller"
"A well-crafted, sassy, involving tale of betrayals and misunderstandings and learning to be a man. It might even make Elmore] Leonard look over his shoul.
About the Author
Graham Marks is the Children's Book Correspondent for Publishing News in the UK. He has written comic strip scripts for Marvel UK, as well as radio scripts and film tie-in books for the BBC (including "Wallace and Gromit"). He has also written two novels for teens that have been published in the UK. Graham lives in London.
Advertisement