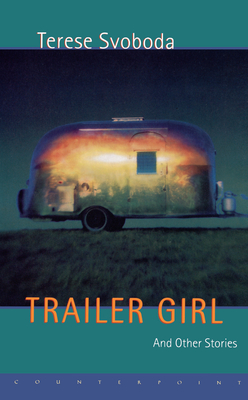 Trailer Girl and Other Stories (Hardcover)
Counterpoint LLC, 9781582430850, 244pp.
Publication Date: March 1, 2001
Description
"I talk like a lady who knows what she wants" is how the vagrant begins her story in "Trailer Girl". As she struggles to rescue what she says is a wild girl hiding in the gully, the neighbors become more certain than ever that the child is imaginary -- until there's a murder. Stark and disturbing, "Trailer Girl" is the story of cycles of child abuse and the dream to escape them.
In "Psychic", a clairvoyant knows she's been hired by a murderer, in "Leadership" a tiny spaceship lands between a boy and his parents, in "Venice", a woman performs the Heimlich maneuver on an ex-husband, then flees by gondola, and in "White", a grandfather explains to his grandson how a family is like a collection of chicken parts. Frequently violent, always passionate, these often short short stories are full-strength, as strong and precise as poetry.

Advertisement