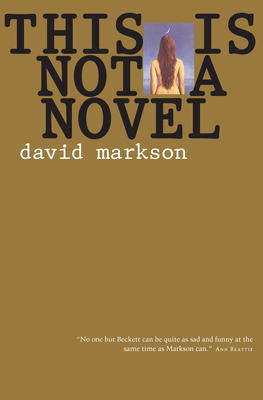 This Is Not a Novel (Paperback)
On Nature, Culture, and Story
Counterpoint LLC, 9781582431338, 208pp.
Publication Date: March 1, 2001
* Individual store prices may vary.
Description
This Is Not a Novel is a highly inventive work which drifts "genre-less," somewhere in between fiction, nonfiction, and psychological memoir. In the opening pages of the "novel," a narrator, called only "Writer," announces that he is tired of inventing characters, contemplating plot, setting, theme, and conflict. Yet the writer is determined to seduce the reader into turning pages-and to "get somewhere," nonetheless. What follows are pages crammed with short lines of astonishingly fascinating literary and artistic anecdotes, quotations, and cultural curiosities. This Is Not a Novel is leavened with Markson's deliciously ironic wit and laughter, so that when the writer does indeed finally get us "somewhere" it's the journey will have mattered as much as the arrival.