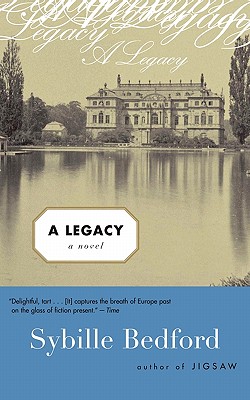 Legacy (Paperback)
Counterpoint LLC, 9781582431420, 388pp.
Publication Date: April 12, 2001
Description
The Kaiser's Germany is the setting of Sybille Bedford's first and best-known novel, in which two families -- one from solid, upholstered Jewish Berlin, the other from the somnolent, agrarian Catholic South -- become comically, tragically, irrevocably intertwined. "Each family", writes the author, "stood confident of being able to go on with what was theirs, while in fact they were playthings, often victims, of the now united Germany and what was brewing therein". Did the monstrous thing that followed have its foundation in families such as these? "Writing about them made me think so. Hence the title".

About the Author
Sybille Bedford was born in 1911, in Charlottenburg, Germany, and was brought up in Italy, England, and France. in 1953, she made her literary debut with A Visit to Don Otavio, and has since published eight other books - including Jigsaw, A Legacy, A Favourite of the Gods, and A Compass Error, as well as classic accounts of criminal trials and other courtroom cases, and an acclaimed biography of her mentor Aldous Huxley. She was vice president of English PEN and one of Britain's nine Companions of Literature. Ms. Bedford lived in London where she passed away in February 2006.
Advertisement