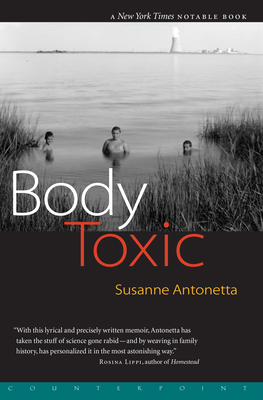 Body Toxic (Paperback)
Counterpoint LLC, 9781582432090, 256pp.
Publication Date: March 28, 2002
* Individual store prices may vary.
Description
Two immigrant families drawn together from wildly different parts of the world, Italy on one side and Barbados on the other, pursued their vision of the American dream by building a summer escape in the boglands of New Jersey, where the rural and industrial collide. They picked gooseberries on hot afternoons and spent lazy days rowing dinghies down creeks. But the gooseberry patch was near a nuclear power plant that released record levels of radiation, and the creeks were invisibly ruined by illegally dumped toxic waste. One by one, family members found their bodies mirroring the compromised landscape of the Barrens: infertile and damaged by inexplicable growths. Soon the area parents were being asked to donate their children's baby teeth to be tested for radiation.