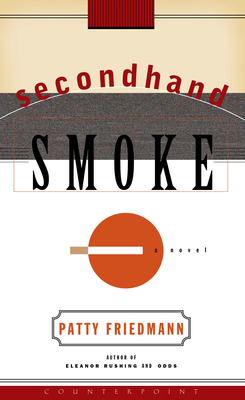 Secondhand Smoke (Hardcover)
Counterpoint LLC, 9781582432175, 292pp.
Publication Date: September 3, 2002
* Individual store prices may vary.
Description
A gorgeous tragicomic novel of working-class New Orleans. Zib and Wilson Bailey-Jerusha's two grown kids-think the thick cloud of cigarette smoke enveloping their mother is what probably killed their father. Certainly the toxicity of Jerusha Bailey's dark and cynical attitudes has driven her children far from home. Wilson has escaped to Chicago, married, converted to Judaism, become a professor of Organic Evolution, all of which earns his mother's scorn. She doesn't think much of her daughter either: Zib, almost forty, unmarried and directionless, has made it only as far as the Florida Panhandle, where she's the assistant manager at the local Winn-Dixie and must fight off her boss's affections.So obliviously isolated is Jerusha, only one person is left in her sights: Dustin Puglia, chubby, wise, and fearless, a ten-year-old living next door with a poisonous mother of his own. The two become attached in this hilarious story of responsibility and blame. Secondhand Smoke is a deeply universal tale of blunt truth and hard-earned redemption.