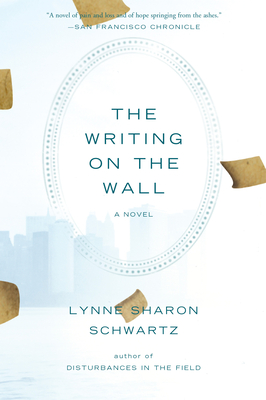 The Writing on the Wall (Paperback)
Counterpoint LLC, 9781582433004, 296pp.
Publication Date: May 16, 2006
* Individual store prices may vary.
Description
For the first time, one of New York City's major resident authors spins a breathtakingly immediate, intimate family novel set around the September 11th attacks. Thirty-four and decidedly independent, Renata has been known to keep her involvement with people - men in particular - to a minimum. Even her job at the library keeps her at a remove from the uncertainty of trusting other people with the stories of her past. Instead, she loses herself in language, always measuring the integrity of words against lived experience. Then Jack, patient, solid and sexy, enters her life. One bright September morning as Renata walks across the Brooklyn Bridge to work, the sky bursts open and change comes without warning. It quickly becomes clear in the days ahead that Renata cannot keep memories of her buried past - of a twin sister, a betrayal, of family truths too ugly to acknowledge - at bay. Written with tremendous compassion and imagination, informed by an abiding love for the people of New York, and crafted by a master storyteller at the height of her powers, "The Writing on the Wall" is a profoundly engaging novel about how one woman saw - and we all continue to ponder - the defining event of our time.
About the Author
Lynne Sharon Schwartz is the author of nineteen books, including Leaving Brooklyn (nominated for a PEN/Faulkner Award), Rough Strife (nominated for the PEN/Hemingway First Novel Award). She has received awards from the Guggenheim Foundation, the National Endowment for the Arts, and the New York State Foundation for the Arts. She lives in New York City.