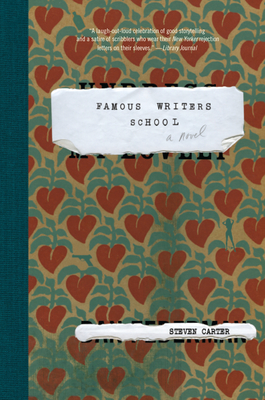 Famous Writers School (Hardcover)
Counterpoint LLC, 9781582433561, 252pp.
Publication Date: September 12, 2006
* Individual store prices may vary.
Description
Steven Carter, who has been called "madly inventive" (Kirkus) and "darkly comic" (Village Voice), has a genius for letting his characters speak for themselves, and here they do so quite literally. Famous Writers School is composed of the letters and stories of three authors who are taking a would-be correspondence course by that grandiose name, and the self-serving "lessons" that Wendell Newton, their endearingly obtuse instructor, doles out in response. Wendell's oddball collection of students include Rio, an alluring blues singer on whom he quickly develops a crush; Linda Trane, an unhinged housewife who seems to be stalking him; and Dan, a truly talented author of hard-boiled detective fiction. As Dan's gritty mystery arrives piece by piece, Wendell gets hooked on the story--and decides to dress it up in his own style in order to pass it off as his creation. Gradually the slender threads of connection between each character become apparent, even as Wendell's imagination careens out of control. Carter skillfully weaves these narratives into a genre-bending romp that is at once reminiscent of The Jane Austen Book Club and Get Shorty.